Home

All Articles

Wakeskate Guide

Discussion Forums

Features

Reviews

Trick Tips

Wakeskating History

Links

Link To Us

Wakeboarding

Wakesurfing

Wakeboards

Wakeboard Towers

Hyperlite Wakeskates

Liquid Force Wakeskates

Byerly Wakeskates

Buy Wakeboards

Ronix Wakeboards

Liquid Force Wakeboards

Buy Wakeskates

Wakeboard Towers

Wakepics

Wake Videos

Complete Longboards

Article Alert


Media Center

Pictures

Videos

Buy Wakeskate Videos


Grip Deck

Getting Up

Dock Start

Ollie

HS Wake Jump

TS Wake Jump

HS Backside 180

BS Pop Shuvit

FS Pop Shuvit

Surface 180 Shuvit

FS Bigspin

TS Shuvit to Indy

Kickflip


Advertise

Contribute Articles

Submit A Trick

Feedback Form

Visitor Feedback

About RSS
Andy Kolb Joins Remote Wakeskates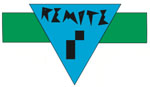 Date: 04-30-2013

From Silas Thurman:

"It's official. We have been dating off and on for sometime now, but recently we have decided to go exclusive. Andy Kolb has tied the knot with Remote and when you tie it with Remote it's for life. Unless you can afford to get the Remote tattoo removed. Which I guess is probably more reasonable than it used to be. Ok ok so it's pretty serious anyhow."

Congratulations Andy!




remote from Remote Wakeskates on Vimeo.

Comments?
Shop For Wakeskating Gear




Wakeboards


Ronix Wakeboards


Hyperlite Wakeboards


Liquid Force Wakeboards


Slingshot Wakeboards


CWB Wakeboards


Wakeboard Bindings


Ronix Bindings


Hyperlite Bindings


Liquid Force Bindings


Slingshot Bindings


CWB Bindings


Wakeboard Packages


Wakeskates


Wakesurf Boards