New Articles - Latest News

Added: November 27, 2013
Check out the Battle Falls session in Oakley's full length, all ladies wake film titled Sets In Motion. If you like what you see, you can download the entire film by using the link below.

Download the full movie here: Oakley Sets In Motion Movie Download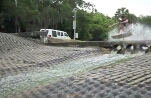 Added: November 12, 2013
Ollie Moore put together a short edit of him shredding all over the place. And by all over the place, I mean Turkey, South Florida and the UK.



Added: November 11, 2013
Project Wakeskates have launched their 2014 wakeskates line. Based out of Brazil, Project have announced that all US orders will be shipped free!

Added: October 28, 2013
The world famous Banaue rice terraces of the Philippines have proven to be the ultimate playground for an epic wakeskate winch session!

Professional wakeskaters Brian Grubb (USA) and Dominik Preisner (GER) travelled to the Philippines to have an epic winch session at one of the most beautiful spots in the world. The famous rice terraces of Banaue are considered to be the Eighth Wonder of the World and were surely the perfect playground for an unique wakeskate session!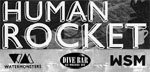 Added: August 29, 2013
The first team video by the Watermonsters, titled Human Rocket is scheduled to premiere on September 7 at the Dive Bar in Orlando.


Recent Wakeskating Videos